Trusted Partners - WETT Ceritifed Inspectors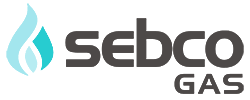 Sebco Gas in Nanaimo currently offers installation and maintenance of Wood and Gas Fireplaces, Furnaces, Chimneys, Metal Chimney Liners, as well as Safety Inspections, WETT Inspections and Maintenance Plans. Sebco Gas also supplies most solid fuel Wood Stoves, Inserts, Built-ins, SS liners and Manufactured Chimney Systems. At Sebco Gas we have WETT trained professionals to ensure that wood burning appliances and chimney systems are installed safely and in accordance with up to date building and fire code requirements. Sebco Gas also supplies and installs most gas fired appliances, such as Free Standing Units, Inserts, Built-ins, Barbeques, Ranges, Generators, Water Heaters, and Furnaces.
---

Maintain your chimney's, fireplace's, and stove's optimal performance with the help of Eagle Stove & Sweep. Located in Qualicum Beach, we provide repairs, yearly maintenance, cleanings, WETT inspections, and sales and installations. We're a family run business providing one-on-one personalized customer service. Each fireplace and stove is unique, and not every owner uses them the same. With over 20 years of experience, we know how to tailor our cleaning and maintenance service to best fit your specific stove, fireplace, or chimney.
---

At Focal Point Fireplace we believe every home, business and community should have a heart that sets the tone for the style, comfort and function of the space. The fireplace has historically been the heart (or Focal Point) of our gatherings. It draws us together to work, play, and relax. The fireplace is where real life happens; it all starts here. We gather quality components from four key elements to create your unique and inspired fireplace feature. Design inspiration, quality products, exceptional materials and unparalleled expertise bring your Focal Point Project to life. Let us create the heart in your home!