Trusted Partners - Plumbing
250-753-3641

Adding to what started as an oil burning and sewing machine service, Norm La'Burge started Norm's Plumbing and Heating in 1971. Norm would mostly service mobile homes and became well known in Nanaimo. Shortly after, Orville Wagar purchased the company from Norm in hopes to start his entrepreneurial quest and build a life for himself in Nanaimo, though decided to keep the original name. After years of working in the trades, from instrumentation in Edmonton to leading crews on industrial jobs in northern B.C and Alberta, Orville knew he had what it takes to build himself a successful business.
---
250-585-2727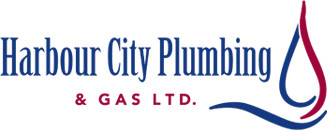 Harbour City Plumbing & Gas Ltd. is a Nanaimo based residential and commercial Plumbing and Gas Contractor. We have been providing extraordinary customer service up and down Vancouver Island for nearly one decade. Our quality workmanship has earned us a reputation as one of Vancouver Island's premier plumbing and gas contractors. We specialize in ground-up construction as well as renovations, and remodelling. Complete mechanical contract pricing is available upon request.
---
250-390-2606

With over 30 years of experience, Art's Plumbing & Heating Ltd. is your source for commercial and residential plumbing and heating in Nanaimo. We offer 24-hour emergency service. With two licensed Grade-A gas fitters and three Grade-B gas fitters, we have you covered, from furnaces and fireplaces to ranges and dryers.