Trusted Partners - Plumbing & Heating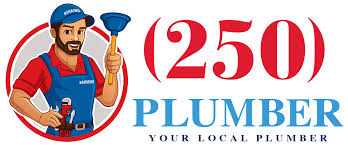 When you have a water related emergency in your home or business, you already know exactly what you need to do. Call the plumber! How do you know they're reputable? How do you know which plumber to choose? We make it easy! 250PLUMBER - Our name is our number and we have many happy customers who recommend us. If you're looking for a reliable plumber that you can trust to do the job right, you should give us a call.
---

Mike Boucher grew up in Vancouver in a "Plumbing" family. His Grandparents owned and operated Broadway Gas Ltd from 1956 to 2001. Mike was always a ride along and helper, in his teens he started learning the trade and learning the ins and outs of the family business. In 2001 Mike moved to Nanaimo and within a couple of years he started to work in the plumbing service industry in the Mid Vancouver Island area. Mike worked for two reputable family run plumbing companies in the Mid Island Area over many years until starting Twin Peaks Plumbing Ltd. Mike believes in community and close knit family, he feels a service company is something that should offer quality work, know their customer base and offer personalized customer service that a big corporate companies can't offer. Mike and his wife Melissa have two young daughters, they enjoy camping and the outdoors. They are active in the Francophone community and the girls are active in music and many activities.
---
250-753-3641

Adding to what started as an oil burning and sewing machine service, Norm La'Burge started Norm's Plumbing and Heating in 1971. Norm would mostly service mobile homes and became well known in Nanaimo. Shortly after, Orville Wagar purchased the company from Norm in hopes to start his entrepreneurial quest and build a life for himself in Nanaimo, though decided to keep the original name. After years of working in the trades, from instrumentation in Edmonton to leading crews on industrial jobs in northern B.C and Alberta, Orville knew he had what it takes to build himself a successful business.
Aries Heating & Cooling
250-740-0713 | [email protected]