Trusted Partners - Inspections
250-740-0380

HouseMaster has been proudly serving Vancouver Island with over 18,000 quality home inspections since 2001. Thorough home inspections and quality customer care is what we do best. We are also a proud supporter of BC Children's Hospital. We perform residential pre-purchase and pre-listing home inspections as well as commercial building inspections, infrared inspections, wood stove inspections and indoor air quality/mould sampling. As part of your association with our excellent team, you will receive the benefits of all of our professional training, years of experience, available tools and proven systems. You will also gain peace of mind and the knowledge to help you make an informed decision.
---
250-713-4811

We are Vancouver Island's most trusted inspection company and are proud to be a 100% locally owned and operated business. Discovery Inspections provides exceptionally in-depth inspection services through our experienced team of licensed home inspectors, all of which were red-seal carpenters and/or engineers prior to obtaining their home inspection training and licensing. Our inspections meet or exceed the Home Inspector's Association of British Columbia's Standards of Practice and include an infrared thermal imaging scan of the home at no additional cost. Detailed, digital inspection reports with colour photos, narrative descriptions, and helpful recommendations are available on the day of the inspection and post-inspection consultation is available to our customers for as long as they own their homes.
---
250-740-0380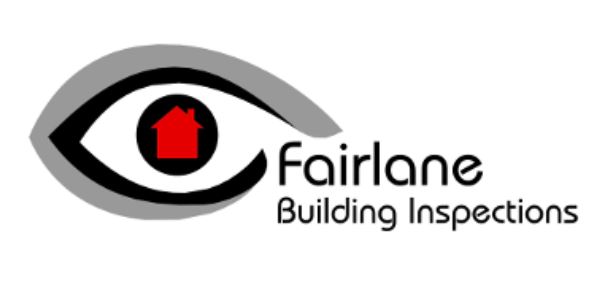 With over 15 years of experience in the home inspection business Fairlane Building Inspections understands your home. Our reports are generated using the latest reporting software so that they are easy to follow, but it is what goes into each report that counts that sets us apart. The goal of Fairlane Building Inspections is total customer satisfaction.
---
250-802-8601

I have been involved in the construction field for over 20 years, from site preparation to finishing. Over the years of seeing the potential problems arising from new construction to renovations, I have decided to apply my knowledge and experience to help home buyers find those potential problems and become more knowledgable about their purchase.
250-618-0168

Brad Clark, CPI |

Inspector, Owner

Need a Home Inspection throughout Nanaimo, Alberni-Clayoquot and surrounding communities? Brad Clark of A Buyer's Choice Home Inspections is waiting to serve you! Brad is fully trained and experienced in all aspects of home inspections. Whatever inspection services you need, Brad is fully qualified.
Residential Home Inspections
Commercial Building Inspection
Pre Sale Home Inspection
Premium Home Inspections
Home Maintenance Inspection
Renovation Deficiency Inspection
Home Maintenance Inspections
New Home Warranty Inspection Services
Whatever building or home inspection services you need, give Brad a call. He's happy to help!
---
Trusted Partners - Septic Inspections
250-585-4443

Drain Doctor technicians are trained and certified for advanced testing and inspection of septic systems through the Canadian Onsite Wastewater Institute and the BC Onsite Sewage Association. All services are overseen by an in-house Registered Onsite Wastewater Practitioner (ROWP) of septic design and installation in both British Columbia and Alberta. We provide a truly comprehensive assessment of the entire septic system, from the sewage pipes leaving the home out to the drain field; including a detailed inspection of the tank, outlet pipes, distribution box, and each lateral drain field pipe with closed circuit television scope cameras. Inspections involve assessment of each component through visual inspection, infrared thermal imaging, flow testing, dye testing, soil assessment, and CCTV. A comprehensive report including narrative inspection results, colour photographs, a map of the system, a list of any deficiencies that were found, ball-park repair estimates, an Onsite Wastewater homeowner's usage and care manual, as well as a general septic system maintenance guide. are all provided on the day of the inspection.
---
250-722-2043

At Bowater Backhoe Services Ltd, we take pride in offering you a range of services to help you maintain and enjoy your property. From septic tank installation to trucking services, our knowledgeable team will offer you nothing less than outstanding service.