NANAIMO HOME SELLER'S GUIDE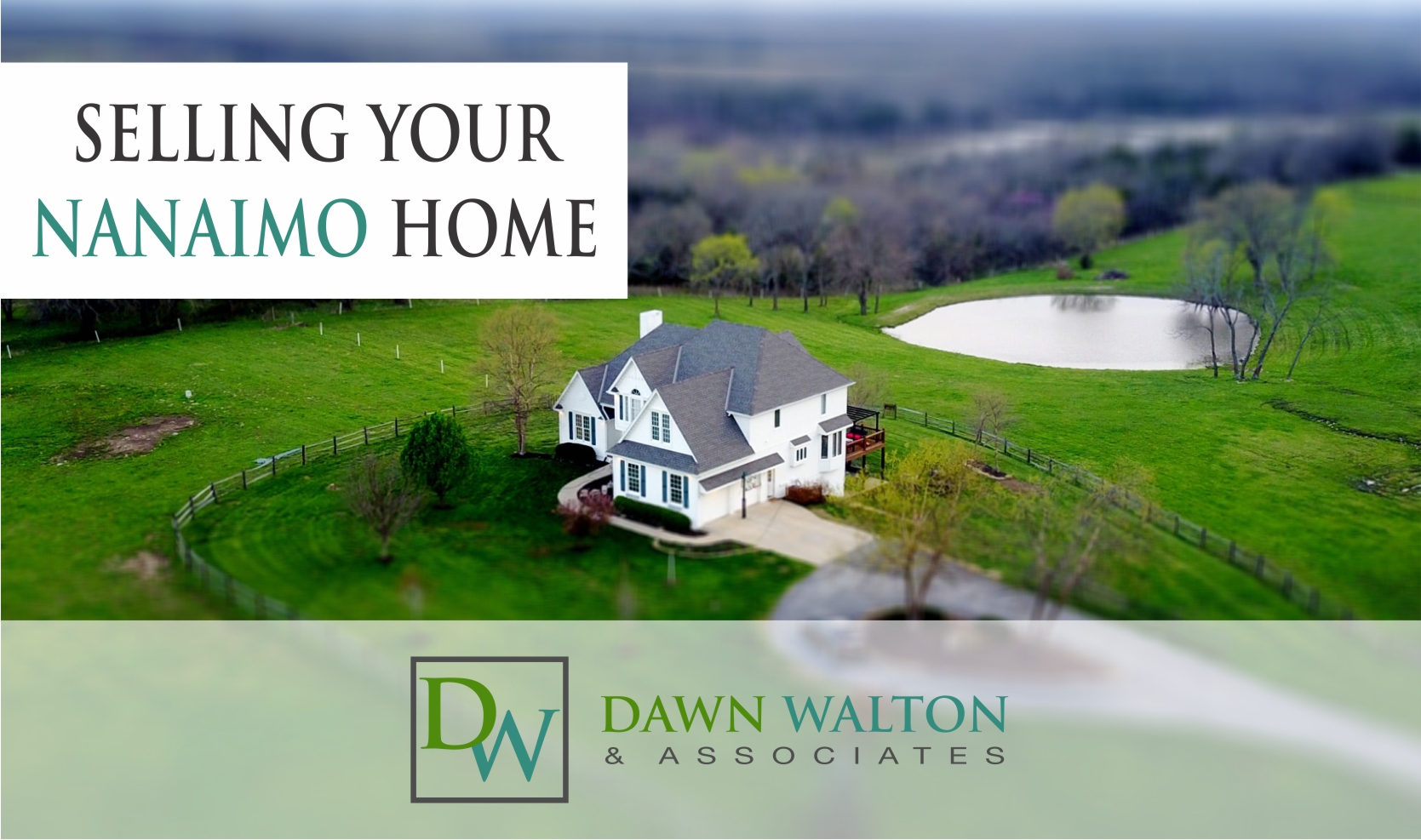 The Nanaimo real estate market is becoming increasingly competitive, and as home values rise and some neighbourhoods become more and more desirable, it becomes difficult to know exactly what your home is worth. As a Nanaimo home seller, knowing what your home is worth is just one of the aspects you'll need to know. You'll also need to list your home on the MLS®, market your Nanaimo home for sale, navigate complicated closing contracts, and price your house for success. Each of these tasks can present an array of challenges, and that's why you'll want to work with someone who knows the intricacies of the Nanaimo real estate market. If you're a seller, Dawn Walton & Associates can help you make your home sale simple, efficient, and successful.
How To Sell Nanaimo Real Estate
1. Hire A REALTOR®
Our agents will not only ensure that you receive top dollar for your home, they will also make sure that the home selling process moves smoothly. Our experienced REALTORS® will do more than add a "For Sale" sign to the end of your driveway. They will also:
Implement our exclusive marketing plan
Negotiate a great deal on your behalf
Provide current expertise of the local real estate market
Help you find your next mid-island home
Because each member of the Dawn Walton & Associates Team has lived in Nanaimo for many years, they are uniquely qualified to help you navigate the Nanaimo real estate market.
2. Price Your Home For Success
Pricing is one of the most important steps when it comes to a successful home sale. If a seller prices their home too high, it is at risk of sitting on the market for prolonged periods of time. Buyers are attracted to fresh listings, and as the "Days On Market" counter ticks high, the house becomes less and less appealing.
A home that is priced too low may sell in a timely fashion, but then the seller is not capitalizing on the full value of their home. Vancouver Island real estate values are ever-increasing, and you want to be able to stretch your dollar as far as possible when it comes to time to purchase your next home. As such, you should receive every penny you're entitled to.
When a seller hits the sweet spot in the middle, they'll find that their home sells quickly and is popular amongst buyers. Often, a well-priced house will generate competing offers from interested buyers, which ultimately drives the sale price of the home upwards. As your real estate agent, this is exactly the situation we would aim for.
3. Market Your Property
Marketing is critical to the success of a home sale. Our goal is to get your house listing in front of as many potential buyers as possible. When you list with Dawn Walton & Associates, we'll advertise your home in the Our Featured Listings section of our website. We'll also post it on Vancouver Island Real Estate Board's list of active homes on the island. This will make your listing available on almost every real estate site that services the area.
4. Negotiate A Sale
Negotiations are one of the most thrilling parts of selling your home. Your advertising efforts have paid off and an interested buyer has posed an offer. As a real estate agency, negotiations is one of the areas that Dawn Walton & Associates most prides itself on. Because we know the market inside and out, we know when you're being offered a price that is fair or not. As your seller's agent, we'll use our knowledge of the local area and the current market state to negotiate a sale price that's fair.
5. Close On Your Home Sale
After a price has been negotiated, the buyer and seller must draw up a contract. This contract includes information about the price of the property, the title transfer, and whether the house has been sold "as is" or if the seller will need to make additional adjustments before leaving. Often, the seller will be responsible for a portion of closing costs, and closing contracts can be complex. For that reason, it's beneficial to have your real estate agent walk you through the closing contract.
Once your house has successfully sold, we can recommend local moving services. If your new home will be located in the mid-island region, ask us to show you around. We'll be happy to walk you through the buying process too!