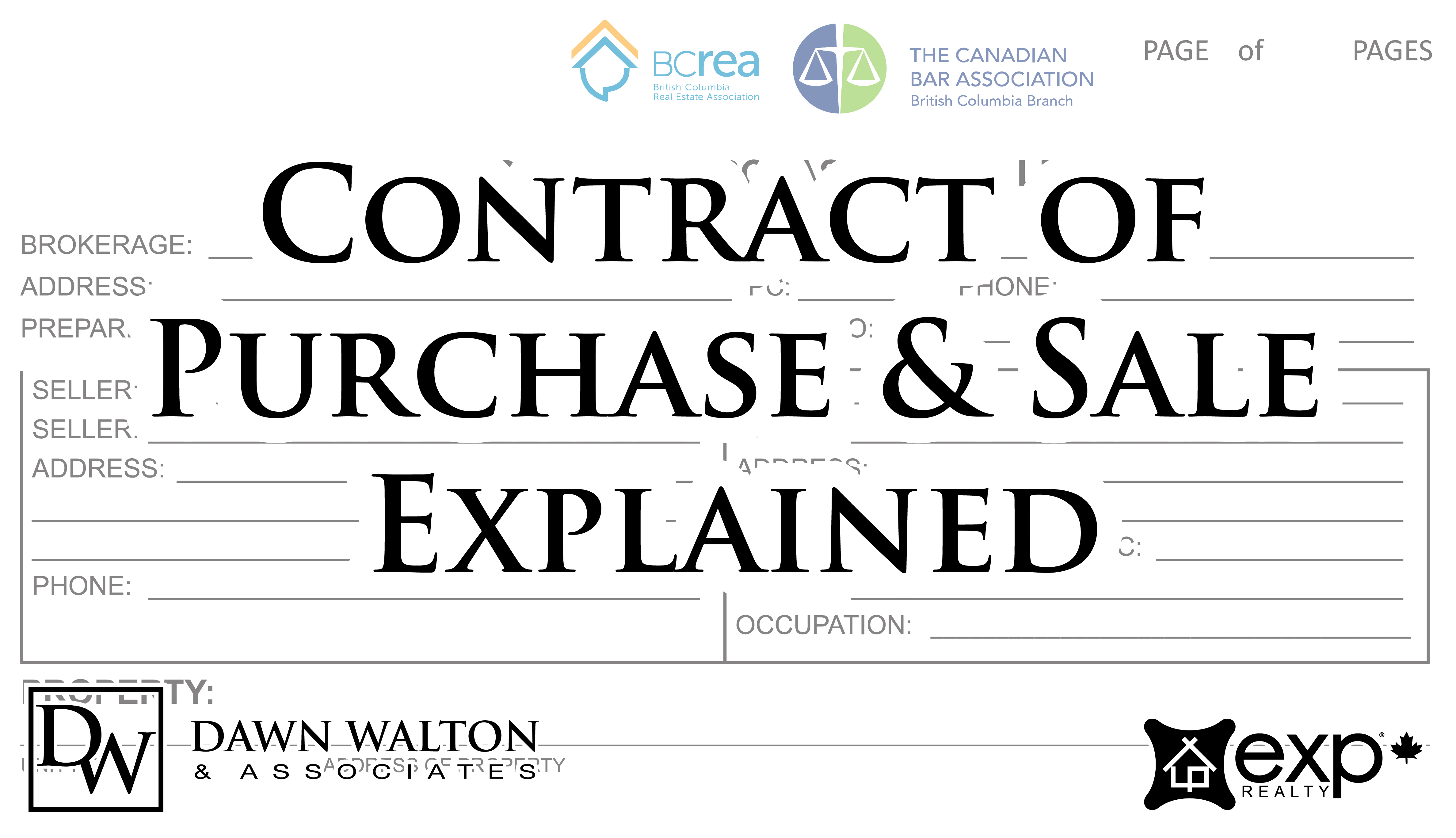 When buying and selling real estate, the buyer and the seller will enter into a contract to set out the terms and conditions on which the purchase and sale will take place. These terms include the following; the purchase price, the specifics of the property, conditions that must be satisfied or waived, the date when the purchase and sale will complete and any other relevant terms to the transaction.
Developed by the BC Real Estate Association and the Canadian Bars Association, the contract of purchase and sale helps realtors and consumers work through the process of preparing a contract of the purchase and sale of a particular property. The contract of purchase and sale standardizes the most common terms of a real estate transaction and provides a familiar format for buyers and sellers while still allowing for flexibility with respect to unique terms.
The video below provides essential information to understand the Contract of Purchase and Sale.
If you have any questions about the process of purchasing or selling real estate, feel free to fill out the form below or give us a call at 250-591-2611.