There's no need for an expensive gym membership or high-tech equipment to slim down this year. Here are a few suggestions for creating a home gym, even in a small space: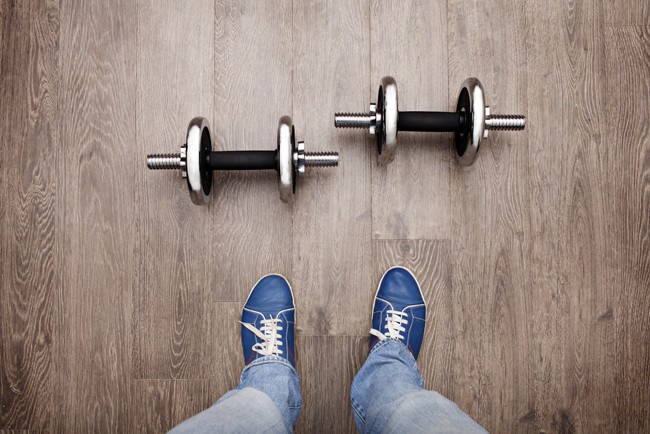 1. Designate a space
Regardless of whether your workout space is an entire room or just the width of a yoga mat, take steps to separate it from the rest of your living area. Experts agree a dedicated space helps keep you motivated. A room divider can help separate your equipment from the rest of your life — and prevent it from becoming a drying rack for your laundry.
2. Admire and inspire
A $10 mirror can make all the difference when it comes to checking your alignment and preventing injury. It can also give you a way...