Homes For Sale in Nanaimo Priced Between $700,000 & $1,000,000
Posted by Dawn Walton on Saturday, April 20, 2019 at 12:09 PM
By Dawn Walton / April 20, 2019
Comment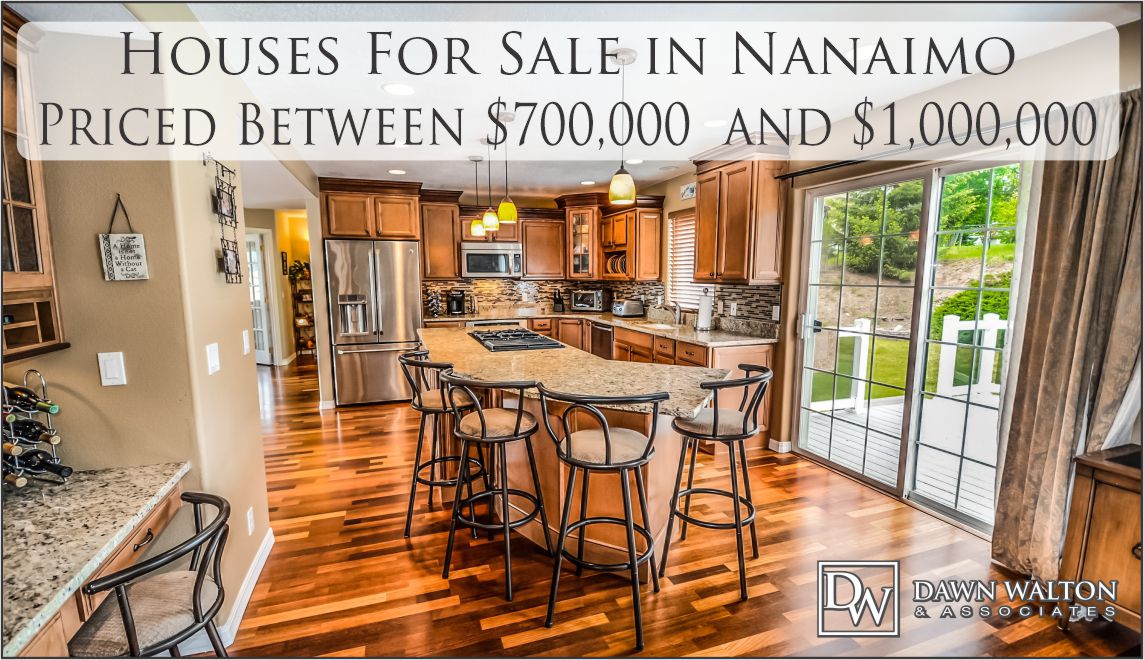 There are currently 143 listings of single family, priced between $700,000 and $1,000,000 in the Nanaimo area.
There is one of these homes that is only a 1 bedroom at 1421 Princess Royal Avenue but it is priced in this range because it has the potential for a Multi Family Development as it is R8 zoned.
1 is listed with 2 bedrooms
32 are listed with 3 bedrooms
39 are listed with 4 bedrooms
55 are listed with 5 bedrooms
10 are listed with 6 bedrooms.
5 are listed with 7 bedrooms
60 are listed as having additional accomodations within the property. This could be a illegal in home suite, a legalized suite or a carriage house.
See below for a list of homes within this price range
Call us at 250-740-0978 if you have questions about any of the homes below or fill out the form below with your questions and we will contact you asap