Chase Rive /Cinnabar Valley Real Estate Market Stats August 2019
Posted by Dawn Walton on Wednesday, September 11, 2019 at 12:02 PM
By Dawn Walton / September 11, 2019
Comment
For single family homes, there were 8units listed, 8 units reported sold, a 99% Sell Price to List Price percentage, and running at an average of 16 days on market.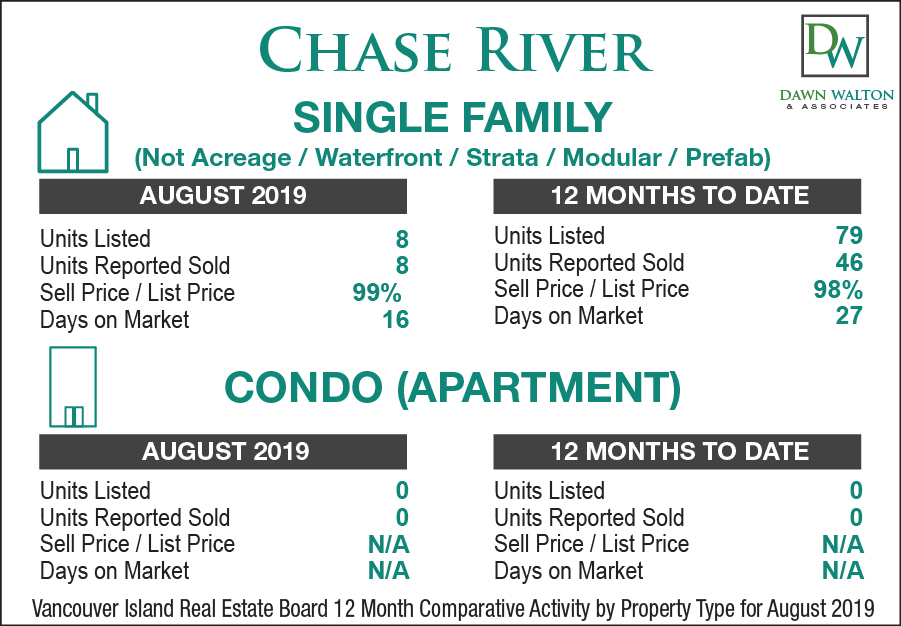 Chase River / Cinnabar Valley Price By Percentage for January 1st to August 31, 2019
There were 34 single family homes sales in the Chase River area from January 1st to August 30th, 2019. The breakdown of price by percentage is showing below: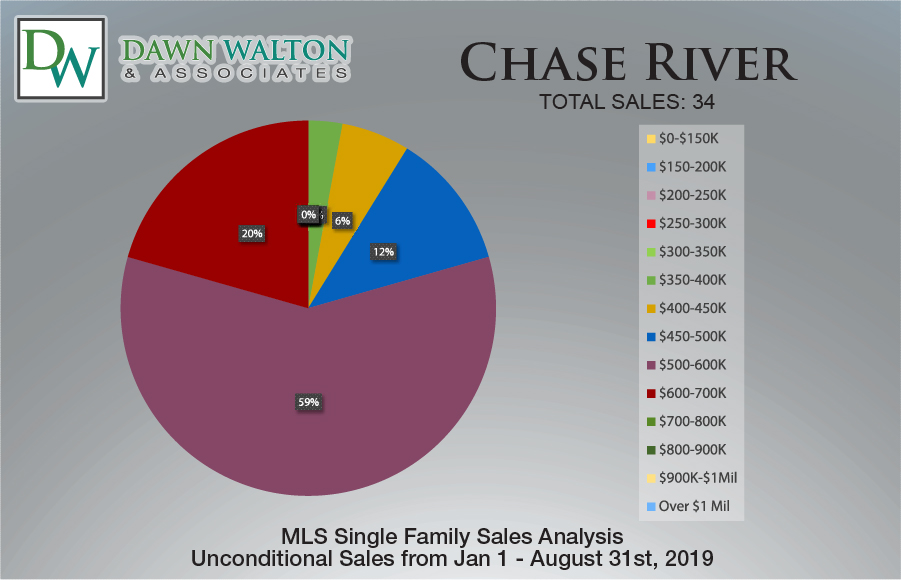 Call us at 250-591-2611 if you have questions about the Chase River / Cinnabar Valley Real Estate Market, the worth of your home or your home search or fill out the form below with your questions and we will contact you asap.