March 2019 Townhouse Market Update from your Nanaimo Realtors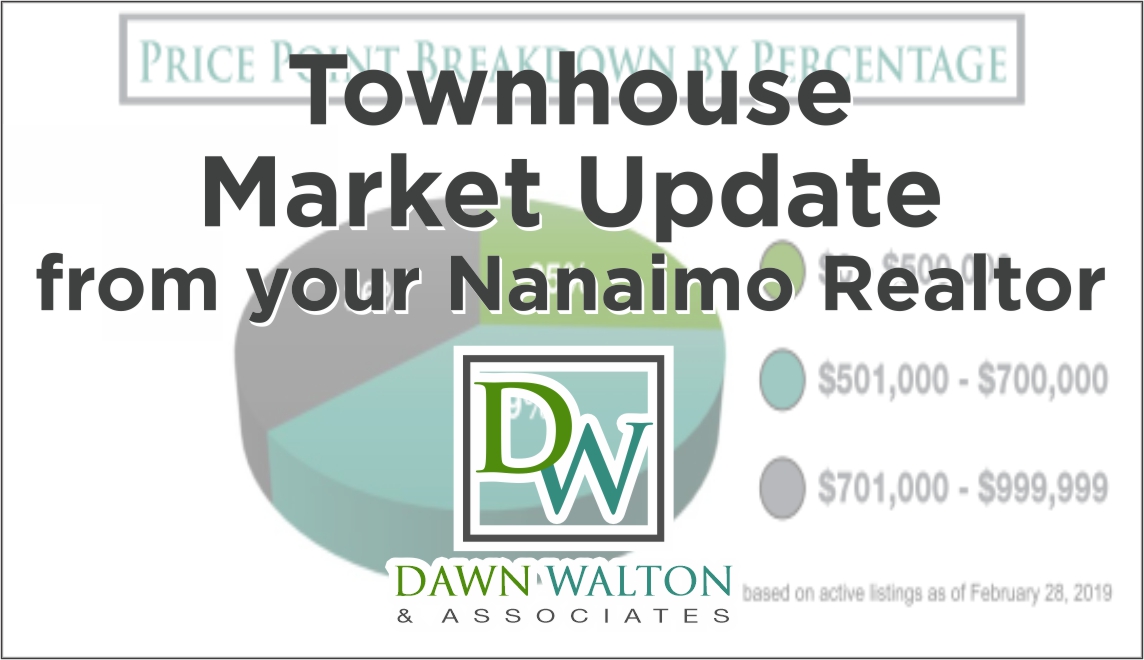 Townhouse Market stats for March 2019 in the Nanaimo Area
Units Listed as of March 31st, 2019 - 74
Units Reported Sold in March 2019 - 13
Average Sale Price - $372,730
Sell Price / List Price - 99%
Days to Sell - 36
Townhouse in the Nanaimo area are up by 5% for month to month sales and up 5% for year to year sales.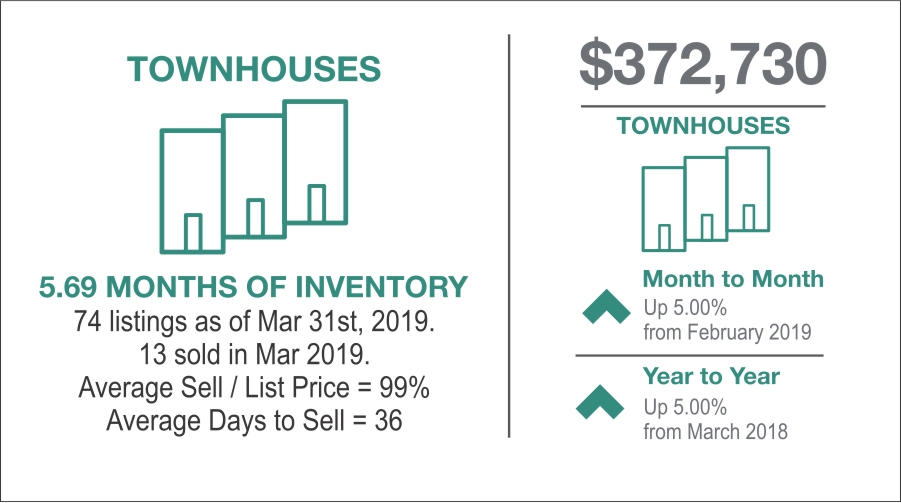 Call us at 250-585-2606 or fill the form below if you have questions about the Nanaimo Real Estate Market, the worth of your home or your home search.
...