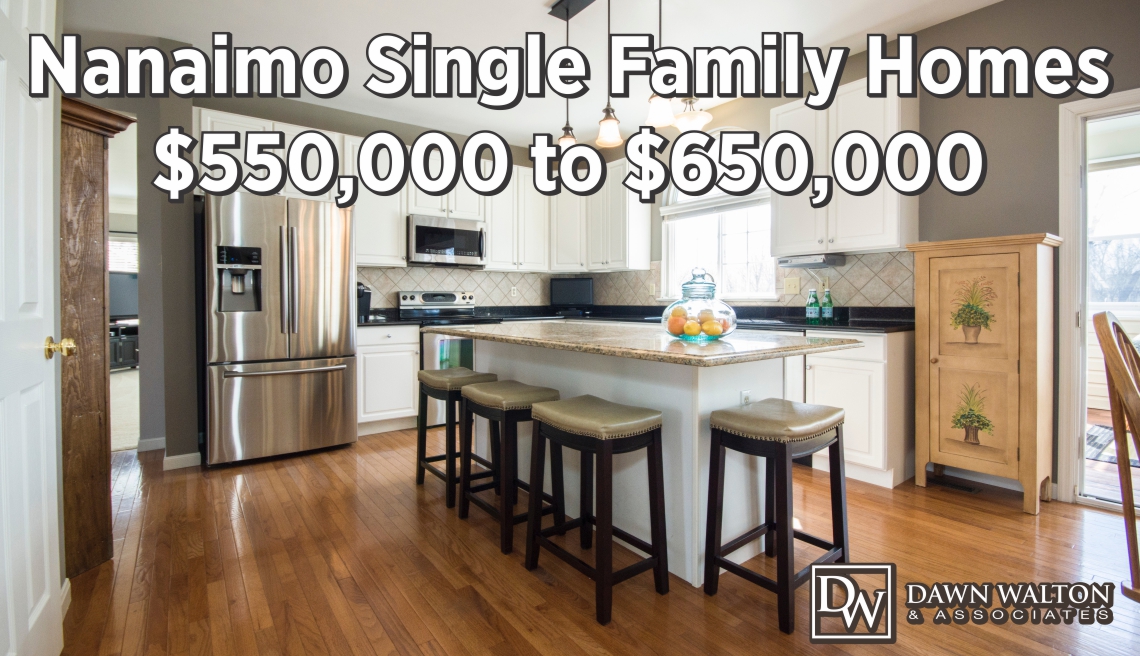 There are currently 112 listings of single family, priced between $550,000 and $650,000 in the Nanaimo area.
Listed with 1 bedroom: 2
Listed with 2 bedrooms: 2
Listed with 3 bedrooms: 30
Listed with 4 bedrooms: 33
Listed with 5 bedrooms: 33
Listed with 6 bedrooms: 10
Listed with 7 bedrooms: 2
39 of the Nanaimo single family homes within the $550,000 and $650,000 are listed as having additional accomodations. Additional accomodations can be extremely helpful whether you are looking for multi-generational housing or looking for a mortgage helper.
Many people come from afar for Nanaimo's spectacular ocean views. 16 of the current listings within this budget are listed as having an ocean view of some sort. 2618 Departure Bay (MLS ...