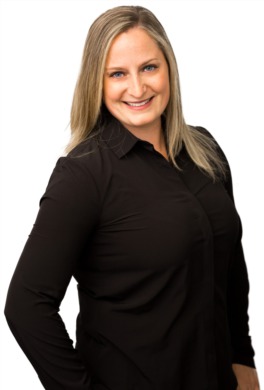 Lindsay approaches Real Estate with an extremely empathetic heart and exceptional commitment to customer service. She understands what it takes to deal with challenging situations. Her former training and experience has equipped her to not only communicate well, but also negotiate for the best interests of all her clients. Before real estate , Lindsay spent 11 years as a manager and pediatric RN while paying her way through college as a top producer in sales.
Having grown up around a mortgage broker and a marketing & technology guru Lindsay has been immersed in the industry and cutting edge tools for years. She constantly pushes herself to grow the learn the latest techniques to best serve her clients.

Community service is an important core value to Lindsay. She spent many years travelling the world and her most memorable experience was volunteering in an AIDS orphanage in Africa. Locally, she is proud to volunteer at the Nanaimo 7-10 Club and supports the Canadian Cancer Society's Cops for Cancer Tour de Rock and Ronald MacDonald House BC. When she is not working, you can find her spending time with her family walking along the Holland Creek Trails in Ladysmith, golfing at Mount Brenton or out on the softball field along side Dawn.
Most recently, Lindsay became a certified as a Seniors Real Estate Specialist (SRES®). As an SRES®, her mission is to help seniors and their families navigate the maze of financial, legal and emotional issues that come along with the sale of a home and to assist in the process of relocating to their future home. 
Testimonials
Lindsay is a lucky charm and hardest working realtor out there! Wow...she sold it in 3 days and for over-asking! Could not have worked out better! WE THANK YOU FROM BOTTOM OF OUR HEARTS!!
Susan McNamee
Lindsay Johnson, part of the Dawn Walton crew, helped us buy our first house in Nanaimo recently and she was excellent. Attentive, forward, honest and fought for a great price and deal. She is down to earth and easy to work with. An easy 5 stars from myself and my family. Would highly recommend Lindsay!
James Scott
They went above and beyond for us, it was a complicated process moving our family over from the mainland and finding just what we need for just the right price, they did it all. They know what they are doing and work hard to get you what you need! They treated us like family and made what could have been a horrendous process, pain free and leaving us confident we picked the right place ...at just the right time. You are all wonderful and we so appreciate the high quality service you gave us!
Chantelle Morvay
Lindsay, our real estate agent, helped us buy our new home. She is very flexible and was able to accommodate our schedule when going out for viewings, which is not easy with shift work. Lindsay provided a stress and pressure free environment throughout our search. Lindsay was in tune with our needs and thought of us when new options became available. She is very knowledgeable and answered all the questions we had. She is very organized and gave good recommendations for the other facets of the purchase, such as the lawyer and house inspector. We are very happy to recommend her to anyone who is looking for real estate.
Brianna Ferguson
Meeting Lindsay by chance at an open house was the best thing that ever happened to us! Lindsay was incredible to work with from the very start and made the very daunting task of finding our first home much easier and more enjoyable. Lindsay was unbelievably attentive to our needs and immediately honed in on what we were looking for. She was vigilant and responsive to listings every minute of the day, hustling to make sure we didn't miss any opportunities. When we fell in love with a house she guided us through the steps of having an offer accepted with impressive professionalism and aptitude. We are now settled into our new home and are so very grateful to Lindsay every day for making it happen!
Rebecca Burrows
More Testimonials